The making of IQ's Tales From The Lush Attic
When Britain baked in the long, hot summer of 1976, progressive rock's place in the sun was threatened. But some of those self-employed prog fans who would make the burgeoning punk movement deeply uncool would reinvent the genre in due course, infused with its own syringe of power and DIY attitude.
And it was on June 15th, outside the inconvenient neighborhood of Stafford's Bingley Hall, that two such people had a chance meeting.
Sixteen-year-old Michael Holmes had made sure he showed up early to get a spot up front on Genesis' first UK date outside of London on the Trick Of The Tail tour. Also another teenage fan, Peter Nicholls from Manchester.
"I sat outside and waited for the doors to open," recalls Nicholls. "And me and Mike kind of talked. A lucky coincidence – if either of us had been half an hour late, we would never have met. "
They started writing and swapping bootlegs together, and when Mike mentioned he played guitar, Nicholls told him he was a singer ("An outright lie – I was never past posing with a hairbrush in front of a mirror ! ").
Holmes soon formed The Lens with keyboardist Martin Orford, occasionally supported by Nicholls on forays south, but after a few years of jamming, IQ was born.
"We decided around 1981 that we had to move to London if we were to do something," says Holmes. With the exception of drummer Paul Cook, four guys – including bassist Tim Esau – shared a two-bedroom apartment in Kensal Green and survived on junk that was thrown away by bakeries at the end of the day.
"It was like the boys before the boys," grins Nicholls, "but despite all the hardships we put on ourselves, it strengthened the group spirit – we were against the world."
That strength of purpose would be crucial in such tense post-punk times.
"Prog was such a dirty word back then," says Holmes. "It really wasn't anything you admitted to liking in polite company."
Still, there were friendly hideaways out there. They made Soho's Marquee their home and began to get hold of regular support slots for which they handed out flyers at other bands' shows. This experience shaped the hectic, sometimes schizophrenic tempo of their music.
"The music wasn't that punk," admits Holmes, "but the attitude was on the stage." We regularly had stage invasions at the marquee. "
"We played some pretty rough courses," recalls Orford. "You couldn't play 30 minute guitar solos because you would have big skinheads who would have taken the microphone from Pete. You had to be a little more optimistic or some of those viewers would have killed you. "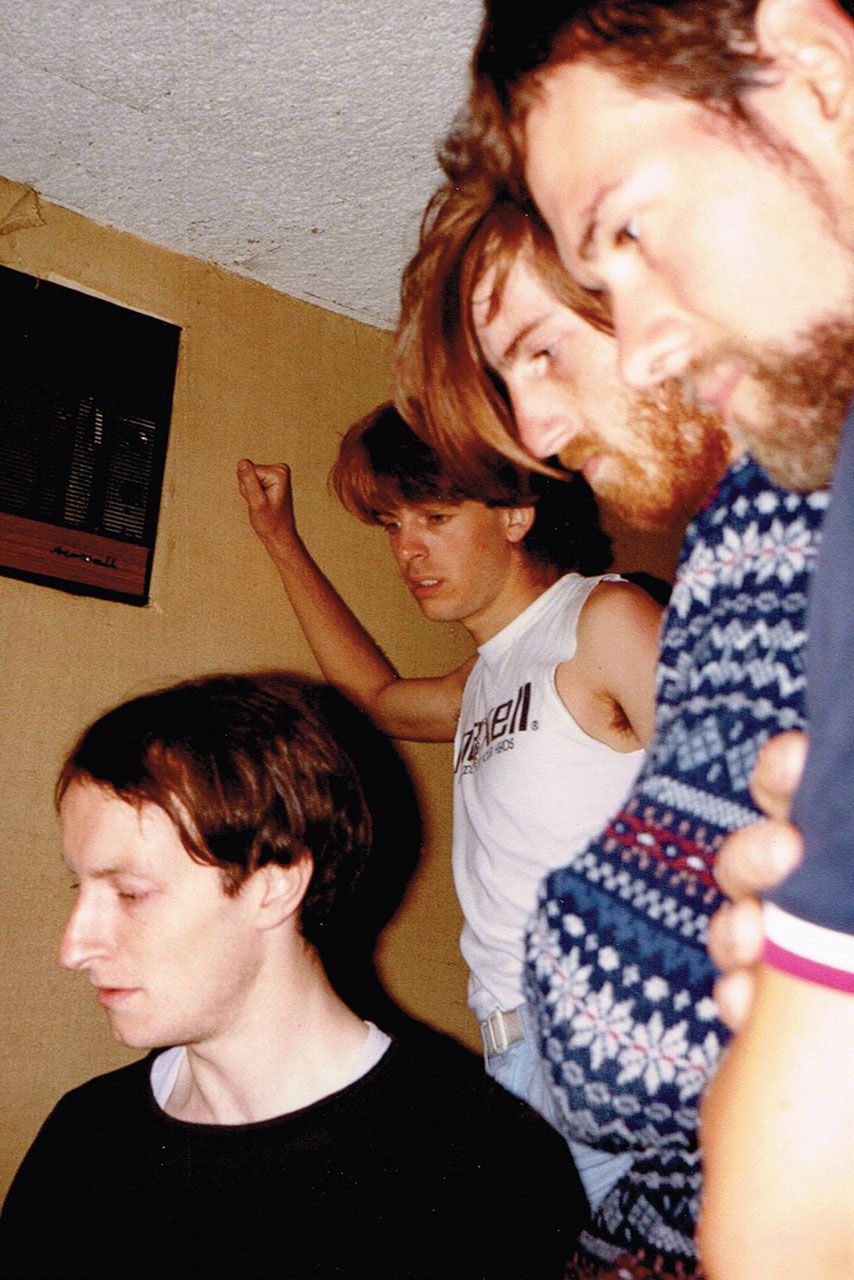 (Photo credit: Tony Lythgoe)
In early 1983, IQ, Pallas, Pendragon and Twelfth Night built a humble but loyal following, and there was talk of a neo-progressive movement in parts of the music press. But a band had stolen a march from all of them. Marillion's script for A Fool's Tears was released by EMI in March 1983 and they quickly became the focus of the new avant-garde – a blessing and a curse for IQ.
"As soon as Marillion was signed, they were well promoted," says Cook, "but no other label was interested in the other bands on the prog circuit."
"I remember being told that there was no room for another big label prog band," says Orford, "so we might as well forget to get signed."
It was then that they saw an ad on the back of a music newspaper offering a package: £ 1,500 for five days in a "top London studio" supported by an in-house engineer, 1,000 vinyl copies of the album and – the clincher for the Beatles fans in the band – mastering on Abbey Road. So they took most of the punk rock and decided to release their own LP. Just one small problem: you'd have a hard time rushing 1,500 pence. So they borrowed the sum from Cook's father.
Four of the days they booked at Flame Studios in North London were reserved for recording and one for mixing.
"We had so little time that my vocals were mostly first and second takes," says Nicholls, but that was the least of my worries. The structure of the album's 20-minute opener The Last Human Gateway had not yet been finalized, and underlying tensions between Holmes and Orford inevitably came to a head.
"It was always in my head that Gateway would end up with a big rerun of the Mellotron flute intro," says Holmes, "and Martin really didn't want that. The day after the shot we had a screaming line and I got into our van and changed into another car. The owner got out and asked what I was playing for. I just lost it and started yelling at him. And he got back in and drove away scared! "
"Me and Mike never got along," Orford admits. "He even pushed me into the Thames once. Nevertheless we made good music out of it … "
(Photo credit: Tony Lythgoe)
But not everyone thought so – not least Mel Simpson, the in-house studio engineer at Flame Studios.
"He didn't get it out in so many words," says Holmes, "but he did say," Are you really sure you want to push 1,000 of them? "You certainly won't sell that many."
With time short, there was little room for perfectionism, although many of the pieces were composed in time signatures that even the band themselves found daunting.
"There is some pure math in parts," Orford admits. "There's a 17/8 section in The Enemy Smacks, then another section where all 21 beats match. But it still works as a reef. "
The breathless amphetamine rush of Through The Corridors and the staccato-driven dreamscape of Awake And Nervous set the pace of a record that sounds excitingly charged even now.
"I think we knew a different energy level was expected at that time," says Orford, "so we made it in a progressive rock setting."
However, the five tracks on the album included a notable change in speed. A piano instrumental pushed in the middle of side two is beautiful baroque, dare we say, Chopin-esque, moment of relief. And when they tried to name it, of course they flopped for My Baby Treats Me Right because I'm a hard loving man all night. Any relationship with Spinal Tap's piano-based Lick My Love Pump seems purely coincidental.
"We just thought it sounded humorously inappropriate," admits Holmes.
Most importantly, My Baby … was quickly captured and added on to the wildly contrasting tones of darkness and shadows that make this shot so intoxicating.
Meanwhile, Nicholls' lyrics, which narrated an internal battle against "The Enemy … the Beast Within", were also a deliberate departure from the more clichéd Prog territory.
"I was aware of the Tolkien element in some Prog lyrics," admits Nicholls, "and I tried to avoid it. Anyway, the albums I've always connected to were more about internal things, not about elves and elves. "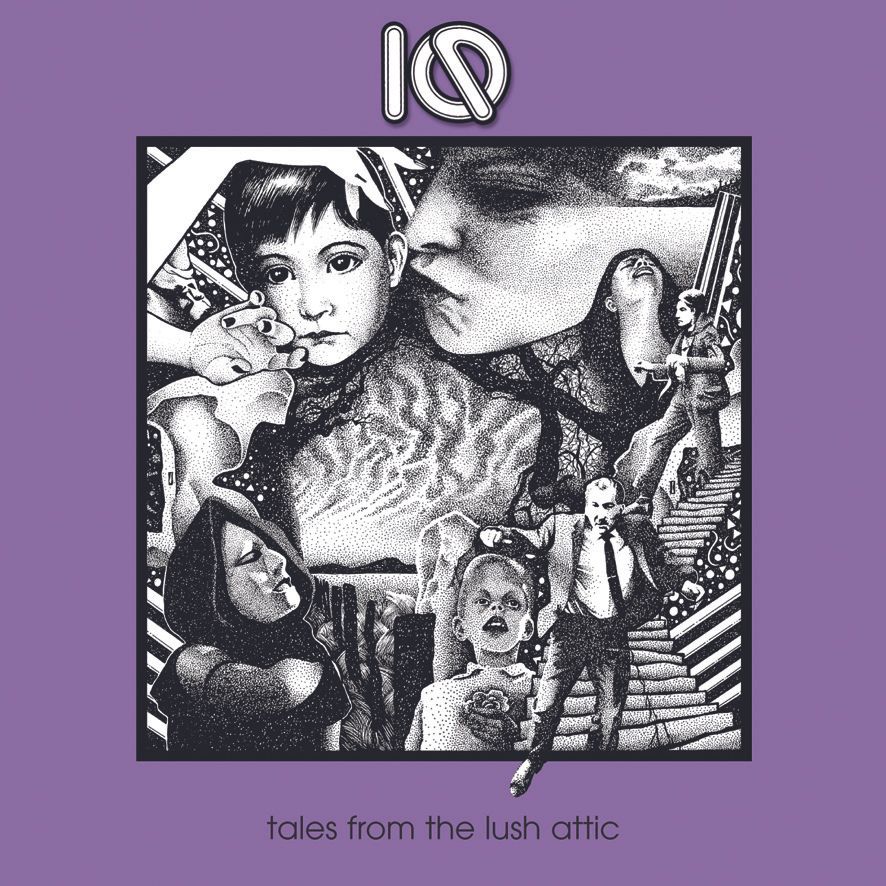 (Image credit: IQ)
If the fighting in Nicholls' head spilled over onto the record, so did the tensions within the band, especially on mix day.
"We were all standing over the mixer, trying to turn up our own parts when no one was looking," recalls Nicholls. "Then everything would be ruined and we would have to start over."
Mel Simpson wasn't quite as valuable. To Orford's continued chagrin, the engineer did his own, rather ill-considered editing of parts of the album.
"Part of a dual synth lead part disappeared completely at the end of The Last Human Gateway," he says. "I asked to put it back in and he said, 'Oh, there's no time for that!'"
Even so, Mike and bassist Tim Esau still had the pleasure of going to Abbey Road for mastering the following week.
"It was great," recalls Holmes. "We only had an hour there, but after being locked in a tiny studio, we thought, 'We've hit the big time!"
The thrill continued when they retired to their Kensal Green apartment to admire the finished product. On September 15th, they played their first headline show at the Marquee, which coincided with the release date. However, since the cover of the album was not yet ready, the first copies were sold with a simple cover.
That was a shame as Nicholls' artwork soon became an important part of the band's visual identity, the sleeve of Tales … which is a vortex of images that inhabit the songs.
"I can't think of this album without Peter's artwork," says Cook, and Nicholls admits that the visuals were an integral part of the whole package: "I thought, 'This music is really hard to understand when you first listen to it.' That's why I thought it was important to have a style
Noticeable effect. So I came up with the costumes and the make-up and definitely didn't want someone else's art on the cover … "
The album was positively rated in Sounds and Kerrang! including the former, who calls it "a debut album that shines with its skill". And contrary to Simpson's expectations, Tales … has sold an estimated 60,000 copies – "pretty good for a small independent publication," says Holmes.
These sales were generated over several years as IQ slowly gained new generations of fans. Their 1985 follow-up album, The Wake, is considered by many to be an even better album, and despite several line-up changes since then, their standards have rarely fallen, with highlights like the sprawling double album Subterranea from 1998 and their final foray, the more immediate of the 2009 Frequency. Shortly after that album, Paul Cook rejoined the group after a four-year absence, and in 2011 the original bassist Tim Esau resigned after 1989.
The feeling of having come full circle has now been underscored by the relaunch of a remixed deluxe version of Tales … on Holmes' Giant Electric Pea label in March of this year. It still proved to be a tricky endeavor that, oddly enough, involved baking the original masters.
"The tapes were appropriately kept in someone else's attic," explains Holmes. "The oxide on them collects moisture, which causes it to break down. To dry them, bake the tapes on a very low temperature for three days. Then you have about a month to transfer them to more up-to-date media. It's still a risky process so it was pretty nerve wracking. Fortunately, everything went well.
Omissions such as Orford's keyboard part were restored, and the original vision was eventually realized for an album on which Holmes admits he had a "love-hate relationship."
"I have to say they did a remarkable job," says Orford, who retired from music in 2007. "They did it the way it should have been. It now has a production that suits the songwriting. So the story really has a happy ending. "
This article originally appeared in issue 36 of Prog Magazine.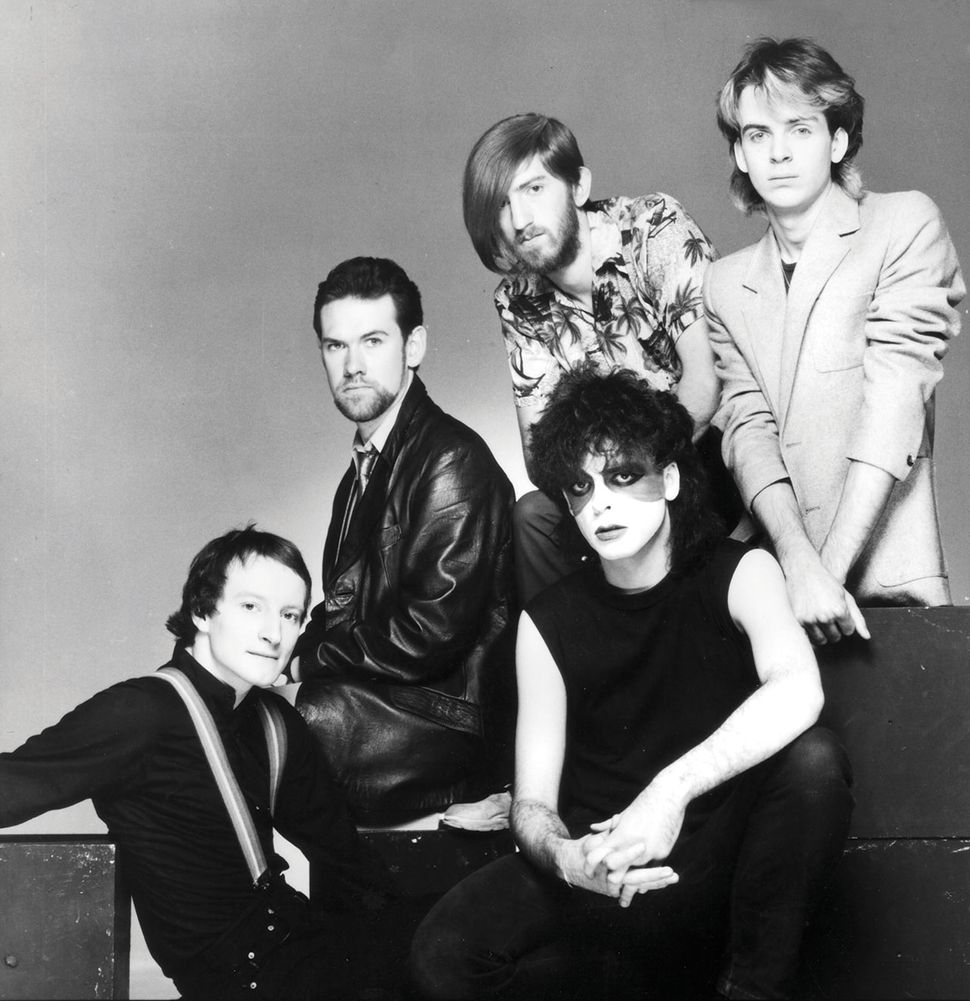 (Photo credit: Tony Lythgoe)